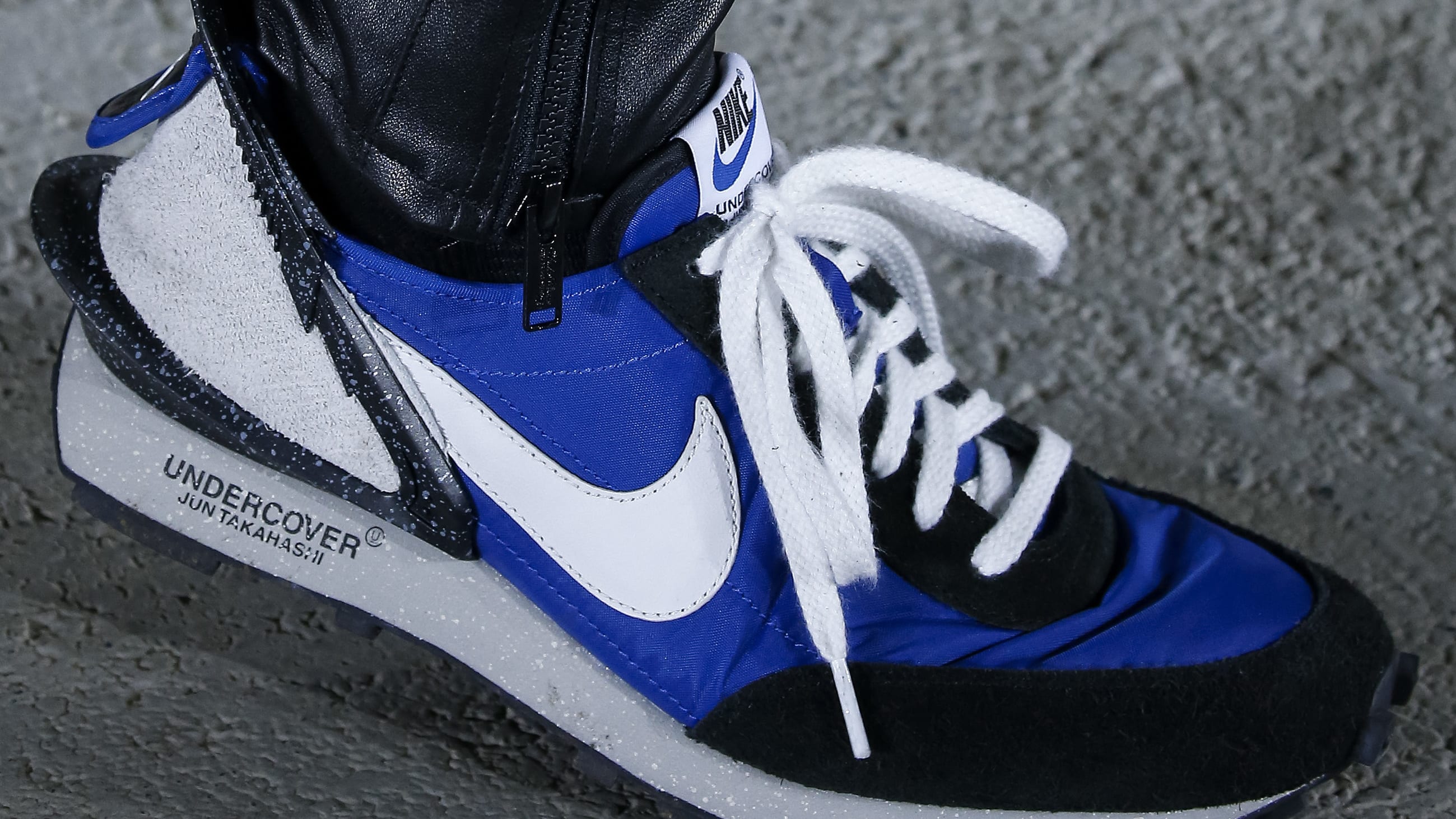 It was only a couple of months prior that Jun Takahashi's Undercover name took to the Paris Fashion Week runway to demonstrate its Fall/Winter '18 line featured by what's turned out to be one of the year's most foreseen shoes, its Nike Element React 87 collab. Coming back to the Parisian runway for the brand's Spring/Summer '19 gathering, Takahashi by and by came furnished with a few already concealed Nikes.
Albeit display names are unsubstantiated, two new shoes were appeared in two colorways each. First up is a vintage-inclining low-top which looks something like a modernized Waffle Racer. The model was seen in dark/blue/white and yellow/dim/dark colorways and utilizations a somewhat straightforward nylon and softened cowhide upper with the majority of its outline occurring on the foot sole area.
The principal shoe to include an Air-Sole unit, the Tailwind initially appeared in 1978 and has been a vital piece of Nike Running's legacy from that point onward. Takahashi's interpretation of the street running exemplary leaves a significant number of the traditionally styled subtle elements flawless, however includes a broadened plastic rear area piece that scopes to the midfoot and ascends to the back neckline for a high-mold look.
A trio of new hues — red/green, red/beat up/yellow — have been revealed, and each match highlights dark softened cowhide curved guards, dark calfskin heel pieces, and intensely spotted padded soles/heel confines with UNDERCOVER marked padded sole hits. These new colorways join the positions of the yellow/beat up/dark sets divulged this spring, and are set to discharge close by the UNDERCOVER S/S '19 season at some point next spring. Make the most of your first take a gander at the new kicks here, and let us recognize what you think about Takahashi's interpretation of the Tailwind too.
Switching gears from the throwback look, the second sneaker opts for a more futuristic, ACG-esque approach. This high-top uses fused synthetic materials, an SFB-like sole, and an adjustable lacing system. There's also a strap across the top emblazoned with "the new warriors," which was the theme of the Undercover Spring/Summer '19 show. This unnamed model appeared in navy/red/white and triple-black colorways.
Check back soon for the latest release details on these new Undercover x Nike models as well as ongoing updates on the brand's Element React 87 collab.